HABJ honors best and brightest with scholarship awards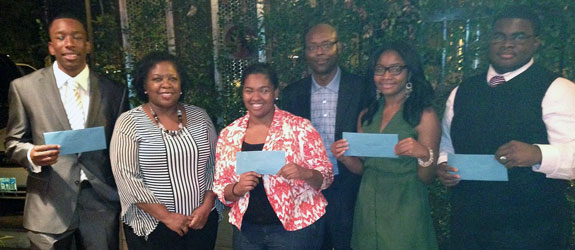 HOUSTON—The Houston Association of Black Journalists was proud to honor some of the best and brightest journalism students with our 2013 scholarship awards.
The proud recipients were Christy Ikonne and Willie Williams from Texas Southern University, Jordan Washington form the University of Houston, Keenan Jones from Sam Houston State University, Chappe'll Moore from Prairie View A & M and Tori Batiste from Quinnipiac University.
The students were chosen by a voting committee based off essays and transcripts submitted to HABJ.
The awards were handed out to the students, or their family members, at a dinner held at Laurenzo's on Washington Avenue on September 5.
Congratulations to all of the deserving future stars!
Event Photos

View Event Gallery