Membership Benefits
Paid members of HABJ receive membership cards that may be necessary for entry into some HABJ events.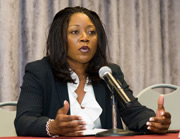 • Information regarding available industry job openings in the Houston market.
• Invites to HABJ Members' only events
• Notices about current industry information
• Network Opportunities with Industry Leaders

The Members' Only page has information on available positions and other members' only events.