Apply for Reuters - NABJ Fellowship Journalism Program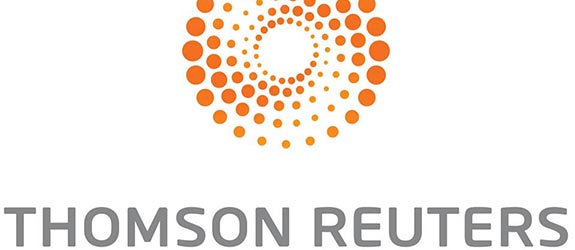 The Reuters - NABJ Fellowship Journalism Program offers nine months of hands-on, real-world experience with competitive pay in a Reuters US bureau (New York, Washington, Chicago). This fellowship, open to members of the National Association of Black Journalists, is part of the Reuters Editorial Trainee Program, during which participants will gain a deep grounding in financial and/or general news reporting, work on fast-paced news stories and develop skills in enterprise journalism.
The program seeks rising reporters, recent graduates or business professionals who can demonstrate a clear commitment to a career in journalism and an ability to generate story ideas relevant for a Reuters' audience. We are seeking journalists capable of telling stories in a multimedia context, using text, video and/or graphics.
Participants will start with intensive classroom training and then work on reporting teams, mentored by some of our finest journalists. They will hit the ground running—delivering news stories to exacting Thomson Reuters standards.
This program has enabled past participants to move into fully fledged assignments with Reuters in locations around the world.
Core requirements include:
Member of NABJ

A clear commitment to a career in journalism

The drive to build sources, break news and deliver deeply reported stories

An ability to generate original, relevant story ideas

Fluency in written English

A strong interest in issues that affect companies, markets and economies

An international outlook

An ability to work on a team
Other useful skills or experience (not pre-requisites):
Knowledge of a relevant field such as banking, financial analysis, accounting, law or computer science

Up to 3 years of journalism experience or relevant business expertise

Expertise in data analysis or data-driven journalism

Experience in multimedia storytelling

Fluency in another language - such as Arabic, Mandarin or Russian

Skills in investigative reporting
Submission Details:
o Resume
o Cover Letter
o References
o Three (3) samples of your work
Deadline

: July 20, 2015 for consideration & interview slot at the NABJ Conference on August 5-9th

(Applicants not required to attend NABJ conference to be considered for the fellowship)
Reuters, the news and media division of Thomson Reuters, is the world's largest independent multimedia news provider, reaching more than one billion people every day. Over 2,500 journalists in nearly 200 locations around the globe deliver unparalleled international and national news coverage in 16 languages with speed, impartiality and insight to professionals via Thomson Reuters desktops, the world's media organizations and directly to consumers on Reuters.com. Reuters stays true to the letter and spirit of the Thomson Reuters Trust Principles, ensuring independence, integrity and freedom from bias.
The National Association of Black Journalists (NABJ) is the largest organization of journalists of color in the United States.
If you believe you can bring something special to this role, we want to hear from you. You may have a non-traditional career path, education or background. If you meet the minimum qualifications for the role, let us know in a cover letter with your application. Reuters depends on diversity of thought and you could be just what we need.
As a global business, we rely on diversity of culture and thought to deliver on our goals. To ensure we can do that, we seek talented, qualified employees in all our operations around the world regardless of race, color, sex/gender, including pregnancy, gender identity and expression, national origin, religion, sexual orientation, disability, age, marital status, citizen status, veteran status, or any other protected classification under country or local law. Thomson Reuters is proud to be an Equal Employment Opportunity/Affirmative Action Employer providing a drug-free workplace.