HABJ celebrates with HAHMP at Sylvan Rodriguez Scholarship Award Gala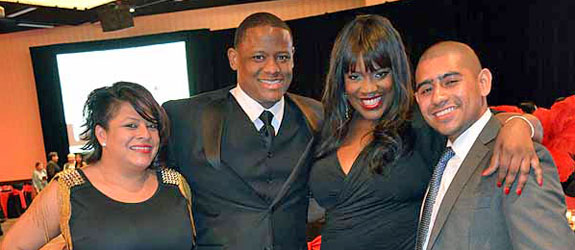 HOUSTON -- The Houston Association of Hispanic Media Professionals held the 27th Annual Sylvan Rodriguez Scholarship Gala Saturday, April 20 at the Hyatt Regency in downtown Houston.
The organization handed out thousands of dollars worth of scholarships and prizes to well-deserving students and honored Emmy Award-Winning Journalist, Patricia Gras, with the Lifetime Achievement Award. Recipients, hosts and attendees got "glammed up" for the event's "Hollywood Nights" theme.
HABJ members were in attendance to show our support for such a great cause.
Event Photos
Warning: include(/home/habj/public_html/gallery//plog-content/themes/default/thumbs.php): failed to open stream: No such file or directory in /home/habj/public_html/gallery/plogger.php on line 164

Warning: include(): Failed opening '/home/habj/public_html/gallery//plog-content/themes/default/thumbs.php' for inclusion (include_path='.:/opt/php54/lib/php') in /home/habj/public_html/gallery/plogger.php on line 164


View Event Gallery