25th Annual Martin Luther King Jr. Memorial Breakfast in Houston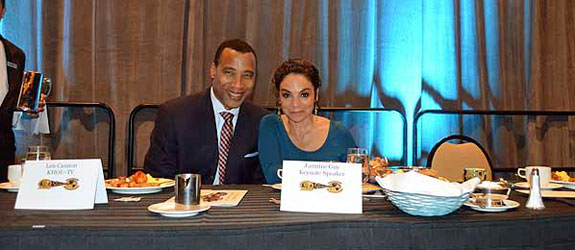 HOUSTON -- The North Houston Frontiers Club, Inc. commemorated the legacy of Dr. Martin Luther King, Jr. at the 25th Annual MLK Jr. Memorial Breakfast Monday, January 21, 2013 at the Hilton Americas Hotel in downtown Houston.
The event was emceed by KHOU 11 News Anchor Len Cannon and award-winning actress/dancer/director Jasmine Guy served as keynote speaker.
Check out the great photos!
Event Photos
Warning: include(/home/habj/public_html/gallery//plog-content/themes/default/thumbs.php): failed to open stream: No such file or directory in /home/habj/public_html/gallery/plogger.php on line 164

Warning: include(): Failed opening '/home/habj/public_html/gallery//plog-content/themes/default/thumbs.php' for inclusion (include_path='.:/opt/php54/lib/php') in /home/habj/public_html/gallery/plogger.php on line 164


View Event Gallery